After the work carried out by the Department of Tourism, Historical Heritage and Beaches of the Níjar City Council, with Alexis Pineda at the helm and in close collaboration with protective associations and volunteers from Níjar, the first sterilizations have been carried out in veterinary clinics of the municipality, for the control of feline colonies of feral cats, as well as the installation of feeders and signage in these areas.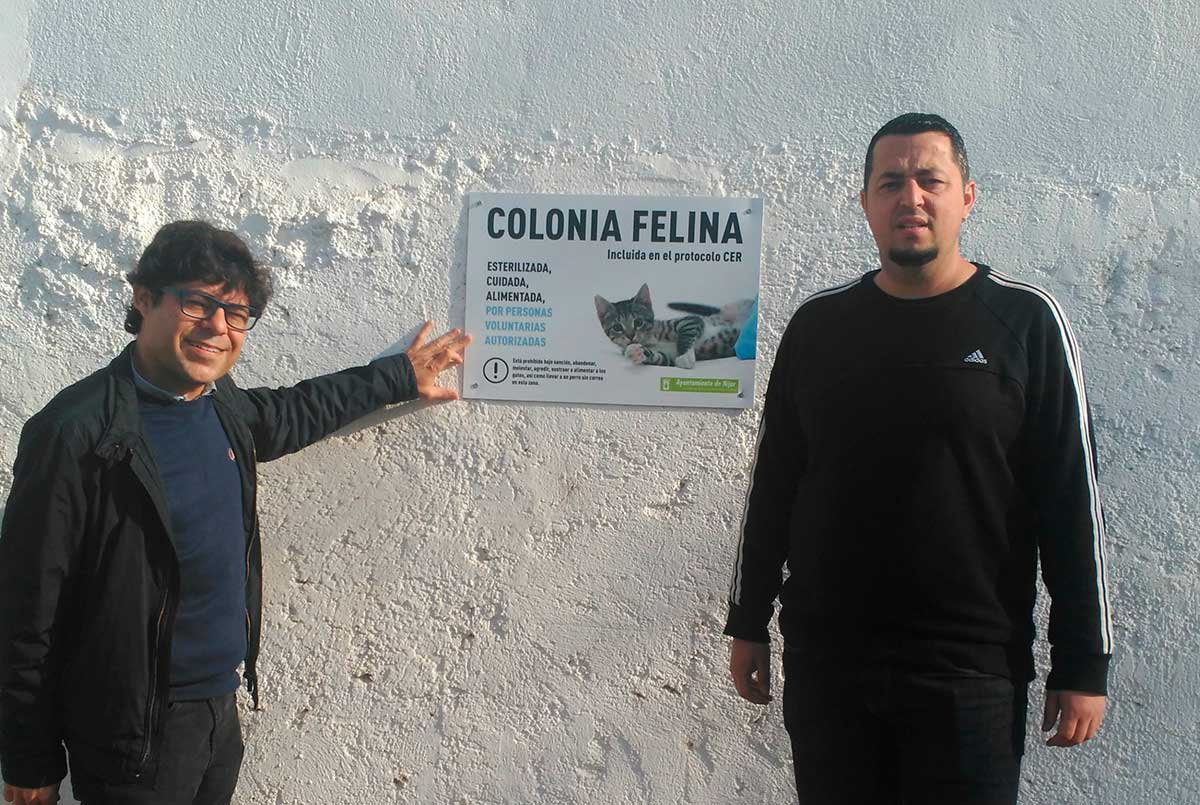 The work that has been carried out in recent years begins to give results, so that "the establishment of these colonies entails a decrease in the inconvenience to neighbors and they represent a space of respect for feral cats," says Pineda.
A demand to respect animals as mandated by the recently approved Animal Ownership and Protection Ordinance of the Níjar City Council, which only completes the regulation process that began in 2015, with the approval of the Left motion United that urged to prohibit the use of animals in circuses, fairs and public shows where animal abuse occurs. With this last step achieved with the development of CER programs (Capture, sterilization and return) in regulated feline colonies, the City Council of Níjar consolidates itself as a pioneer institution in the field of animal protection.